Pooja Ganatra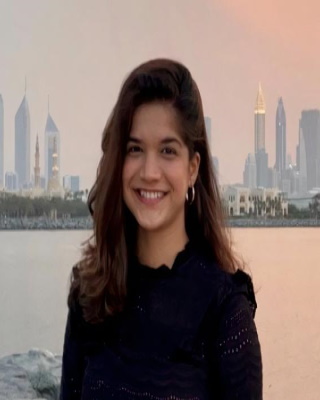 Why did you decide to study at Heriot-Watt University?
Being an international student in the UAE, when I researched about the Architectural Engineering program at Heriot-Watt University, I was impressed to see the wide range of professional careers one could make out of it. I am fascinated by how a building functions and understanding the technical background of building functionality, this program quenched that thirst of my curiosity.
What did you enjoy most about your programme?
This programme allows you to choose variety of career paths once you graduate. The versatility of the programme and the fact that students are exposed to a lot of different aspects of a building - ranging from psychology of humans in spaces to designing pipes and ducts - was the most enjoyable for me.
What will being a graduate of Heriot-Watt University do for your future?
Heriot-Watt University is well recognised globally and has already proven advantageous for me. The reputation of the University and the course content, supported by my knowledge helped me bag my first internship and job as a graduate consultant through my final year at university at a globally leading engineering consultancy firm.
What was the highlight of your time at Heriot-Watt?
It was a wonderful experience and the university helped me achieve some of the most cherishable moments in my life! I was selected for a summer cultural and language exchange programme to China – with 20 students selected from the 3 campuses (Dubai, Malaysia and Edinburgh). It was the best 14 days I have had!
In 2019, I enrolled for a competition called CEOx1Day and was among the top 16 finalists out of 200 university students all over the UAE. After three rigorous rounds of psychometric tests and group activities, it was an excellent opportunity to shadow the CEO of Dubai Airports for a week. I heard about the opportunity through the career fair at the University, and I am thankful to the proactive careers team.
Describe Heriot-Watt University in four words
Thrilling, supportive, homely, eye-opening.
What is unique about your study experience at Heriot-Watt?
The most unique thing about my study experience at HW was the motivation I received to perform better every day in each of my courses. With competitions and top industry jury to judge our projects, it always kept me on my toes to present my best work and allowed me to develop a positive attitude towards my professional advancement.