Inas Kamel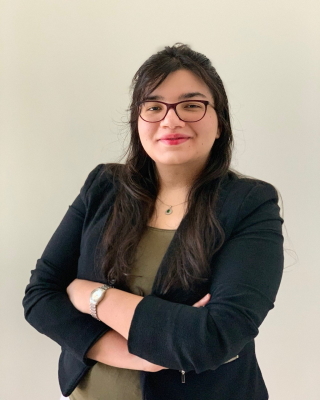 Why did you decide to study at Heriot-Watt University?
I decided to study at Heriot-Watt University because of its universally recognised degree. Another reason was that their Civil Engineering programme is accredited by the Institution of Civil Engineers (ICE), Institution of Structural Engineers (IStructE), Chartered Institution of Highways and Transportation (CIHT) and Institute of Highway Engineers (IHE).
What did you enjoy most about your programme?
All courses are extremely well-structured catering to the requirements of every student. Professors ensured that students got the right amount of theoretical and practical experience in their line of interest.
What will being a graduate of Heriot-Watt University do for your future?
Graduating from Heriot-Watt will certainly open doors to several incredible opportunities in the future. I am also grateful to have had the chance to take up internships with leading firms during my time of study at the institution.
What was highlight of your time at Heriot-Watt?
The entire learning experience was remarkable, but the highlight must be all the site visits organised as part of the course structure. The exposure received during these visits helped put the theory taught in class into perspective.
Describe Heriot-Watt University in four words.
Challenging, informative, enlightening and enjoyable.