Aditya Krishnan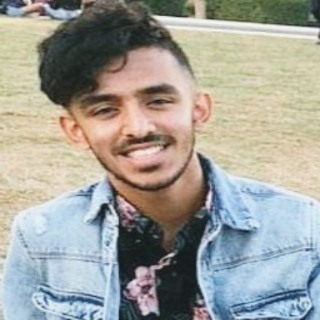 Why did you decide to study at Heriot-Watt University, Dubai?
I decided to study at Heriot-Watt University, Dubai as it is very prestigious and recognised throughout the UAE and other countries. I wanted to pursue business studies and to get a wide range of knowledge about the subject. Heriot-Watt University was my first option, as it granted me the programme of my choice, International Business Management, and was recommended by all my colleagues. The standard of education and the right tools were provided by this university and it was the most fitting education for me.
What do you enjoy most about your programme?
I honestly love the way our professors teach, as it is very detailed and taught in a way that sparks interest among students. The faculty is truly distinguished and very experienced, therefore they impart the best quality education.
I love how our professors are always within reach and are very easy to access which ultimately creates a teacher-student bond. The whole teaching system is very interactive and creates an environment for excellence in studies. Studying at Heriot-Watt has truly improved my thinking abilities from every given angle, all due to my course coordinators and faculty.
What will being a graduate of Heriot-Watt University do for your future?
When I graduate, I will be looking for further jobs in my specialised field of knowledge and due to my bachelor's degree from Heriot-Watt, it will give me a better standing in the job market. I will be looking forward to continuing my education to a master's degree to attain more knowledge and experience. For me it is just the beginning of learning after I graduate. Heriot-Watt was my launchpad for my dreams and ambitions.
What has been the highlight of your time here so far?
Every event and programme organised by the Student Council was truly something else. I thoroughly enjoyed every bit of it. Be it WattFest or the Scottish Highland Games, the whole experience was amazing at Heriot-Watt. The friends I made at this university will never be forgotten as I have made the most memories with them. I have had the most fun but at the same time pursued my academic interests in business studies. I am grateful for everything.
What is unique about your study experience at Heriot-Watt?
I feel whatever I have gained from Heriot-Watt will be of great use in my future. I am thankful for Heriot-Watt for letting me portray my talents and capabilities at the highest level and for giving me a platform to voice my thoughts. The education I have acquired has enabled me to understand the world in a better way.
Especially being in the council for a year has made me a better leader and a better person altogether.
The experience I have had at Heriot-Watt will always be cherished.
Describe Heriot-Watt University in four words.
Inclusive, fun, memorable, joy.