Kian Karim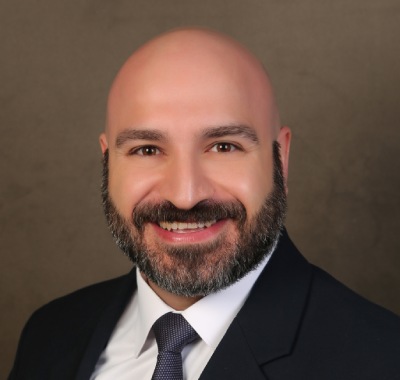 Why did you choose Edinburgh Business School to pursue the MBA programme?
During my career, I realised that I required the academic knowledge to build and manage a successful global-scale business, and an MBA from a university with a strong reputation would be the best way to achieve this goal. Upon extensive research I learnt that the Edinburgh Business School at Heriot-Watt University offers a comprehensive programme, with access to case studies and class discussions, apart from diverse learning opportunities with professors.
What do you like about the programme and why?
The courses are well-designed, updated, comprehensive, and rich in theoretical and practical materials. The class discussions with students with diverse experiences, backgrounds, and cultures are helping to understand the course materials in the real-world context. The course delivery by professors is so engaging. Professors invite students to participate and motivate them to contribute and discuss, which increases the joy of learning and challenges students to enhance their skills, abilities, and knowledge. The exams are designed in a way that enriches the learning outcome.
Access to the complete course materials, slides, and E-books in the virtual learning environment (VLE) are very beneficial. The Heriot-Watt university library and Heriot-Watt online Discovery portal enable students to get the latest books and numerous research papers for free.
The MBA student services advisors are always available and very helpful, which helps to have a smooth and enjoyable studying experience.
The campus's modern architecture, the edge and collaborative technologies used in the classrooms, and the wide range of other university programs give students the experience of studying in a real modern university while having the advantage of a top-quality British education with 200 years of history.
How is the programme supporting you in your career and personal growth?
So far, I have learned over 2500 new business and management terminologies through the courses, which highly enriched my working vocabulary. The Programme truly changed my mindset and perception. Now I diagnose and solve business problems with confidence. The Programme helped me understand entrepreneurship and today's real-world business environment and challenges. I learned how to holistically analyse the market, set strategies, and goals, build and manage my team, manage business projects, and handle my business stakeholders, all in line with the business strategies. All these resulted in my customers' satisfaction and higher profit for my business.
Would you recommend Edinburgh Business School MBA programme to anyone and why?
I highly recommend the Edinburgh Business School MBA programme to prospective MBA students who want to enhance their business and management knowledge and increase their confidence in their business analyses, judgments, and decision-making. Considering the time and money I invested in Edinburgh Business School MBA programme, it was one of the best investments in my life, with a high and fast return on investment.