Ishu Miglani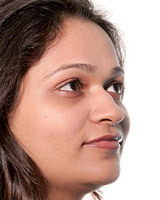 Why did you decide to study at Heriot-Watt University?
The MBA is reputable, organised and world-renowned. I appreciate Heriot-Watt's effort to enable UAE students to gain a high quality UK degree in Dubai and offering such a flexible program.
What do you enjoy most about the programme?
The professors are very experienced and helpful. The Edinburgh Business School website is great as I can contact the other alumni and also the professors if I have any problems.
What will being a graduate of Heriot-Watt University do for your future?
It will complete my CV and lead my career to those heights where sky is the limit!
What's been the highlight of your time here so far?
I really enjoy the flexibility of the course, cosmopolitan and helpful students and the very helpful staff who are always there to assist.
Describe Heriot-Watt University in four words:
The key to success.