Bashar Kayali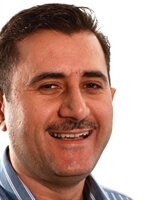 Why did you decide to study at Heriot-Watt University?
The courses are very practical and meet the industry specifications, in addition to the high reputation of the university.
What do you enjoy most about the programme?
It is relevant to the industry I am working in and that I am able to apply what I have learnt on a daily basis.
What will being a graduate of Heriot-Watt University do for your future?
It will make me more confident and provide me with the expertise I need for my chosen career.
What's been the highlight of your time here so far?
Meeting fellow professionals and university professors. I have established good working relations with them.
Describe Heriot-Watt University in four words:
Reputable, professional, quality, friendly.