Polypipe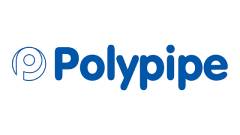 Polypipe is equally one of Europe's largest and most innovative manufacturers of plastic piping systems, with an extensive history and success in overseas markets, including the Middle East.
Our regional head office in Dubai, United Arab Emirates, was established in Jebel Ali to provide a dedicated local focus for the region, responsible for the complete range of Polypipe water management, plumbing, pressure, drainage and rainwater systems as part of our extensive portfolio. Polypipe also have offices in Qatar and India, enabling our team of technical experts to work closely with contractors, consultants and local municipalities to ensure our systems are safe, durable and comply with all regulations.
With strong local business partnerships and a specific understanding of regional practices, requirements, cultures and regulations, Polypipe is ideally placed to offer pioneering, yet proven innovative water management systems and solutions that meet the particular needs of the Middle East environment and rapidly growing urban infrastructure.