Shameel Muhammed
MSc in Architecture and Urbanism
Role

Assistant Professor

Section

Dubai

Department

Energy, Geoscience, Infrastructure and Society

Email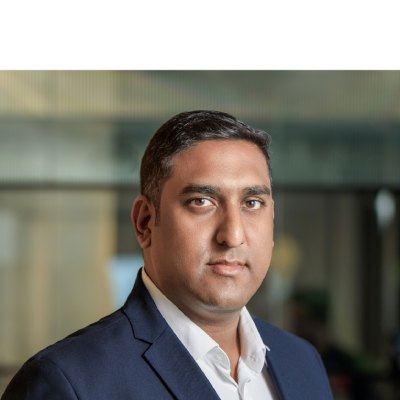 About
Second year studio lead and year coordinator.
Project Lead – ORA house SDME 2018.
Advisory to D6 programme on digital design and fabrication.
Biography

Shameel Muhammed is an architect currently teaching in the Department of Architecture, School of Energy, Geoscience, Infrastructure and Society at Heriot-Watt University, Dubai. He began his academic career at Ajman University of Science and Technology in 2012. He has been practising architecture since 2006.

Shameel completed his MSc in Architecture and Urbanism at the AA School of Architecture, London. His joint Master's thesis at the Design Research Laboratory (DRL), named 'W.A.V.E', addresses regeneration of the disappearing coastline along the estuaries using algorithmic symbiotic systems. On completing the postgraduate programme, he worked with world-renowned architecture practice Zaha Hadid Architects in London for two years. He has worked on several award-winning architecture projects including the 'Morpheus' Hotel in Macau, China, for which he was part of the core concept team.

Shameel's own practice, 'Studio 7', is a progressive studio with a key focus on residential and retail design. In the past he has collaborated on several projects with Dubai-based design collective 'Caravan', where his expertise on digital platforms and fabrication methodologies actively contributed to design outcomes.

In addition to teaching, Shameel has been associated with various design workshops, both on regional and international platforms. AA Visiting School Dubai 'Expo City' and Aggregate at GCPIA, India, 'Collaborative and Engaged Practice' at Sharjah Art Foundation and 'Future Earthen Shells' at Boisbuchet, France, to name a few. His works have been exhibited at various forums in the Middle East and the UK.
Research

Digital fabrication and prototyping

Parametric architecture

Biomimicry

Data-driven design.
Publications

'Team' as a design strategy, W.A.V.E, AADRL – 2009

Information is 'Alive' - Influence of Data on Built Space – W.A.V.E, AADRL - 2009

From 'Function' to 'Performance', AADRL – 2009

False Ceiling, Visual Art installation, Sikka – Dubai 2013

Beehive, Visual Art installation, Sikka – Dubai 2014

False ceiling, Middle East revealed, Wallpaper * – London 2014

False Ceiling, Huna Al Emarat, DUCTAC – Dubai 2015

False Ceiling, Innovator – Abu Dhabi 2015

Emergence, public art installation, Innovator – Abu Dhabi 2015

'Future Earthen Shells', Boisbuchet – France 2018