Sir Bob Reid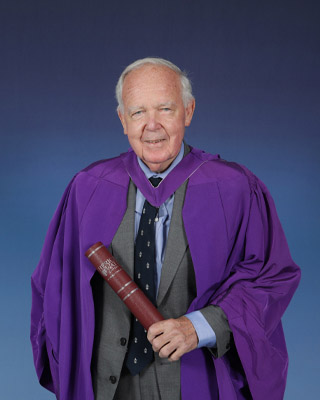 Honorary Doctorate of Letters (Hon. DLitt)
Graduation Ceremony: Thursday 21 June, 2018
Sir Bob Reid serves on the Board of Directors of Diligenta Limited, Belltree Group UK and EEA Helicopter Operations.
After graduating in political economy and modern history from St Andrews in 1956 he joined Shell International Petroleum Company Limited, and he served as chairman and chief executive of Shell UK from 1985 to 1990.
During his tenure at Shell, Sir Bob spent much of his career overseas, including posts in Brunei, Nigeria, Thailand and Australia. He became chairman of the British Railways Board in 1990 during the build-up to privatisation and held this post until 1995. From 1997 to 2004 he was the deputy governor of the Bank of Scotland. He received his knighthood in Queen Elizabeth's 1990 Birthday Honours.